The year started out a little slow for Lifeline Gifts, after the end-of-year rush to get all the boxes in. But there's been some behind the scenes work going on just the same!
One improvement was to update the website to hopefully be a little more easily navigable and clear on what we do. The new homepage features Lifeline Layettes and Lifeline Boxes prominently, with links to more details and donation buttons respectively.
Another improvement was to our physical facilities! Some good friends came to visit, and while they were here, they helped us build some shelves in the Lifeline Gifts storage shed so that we can be better organized!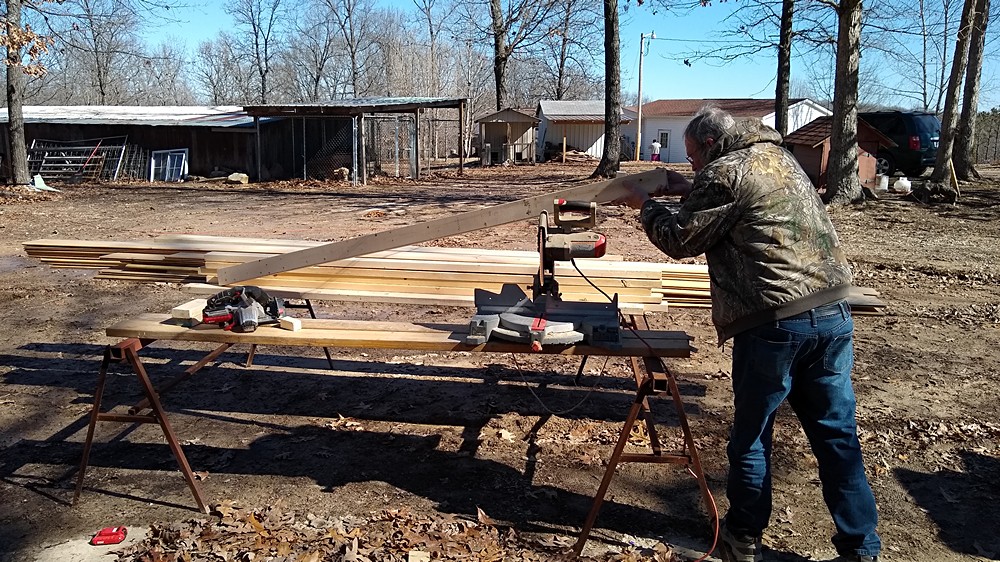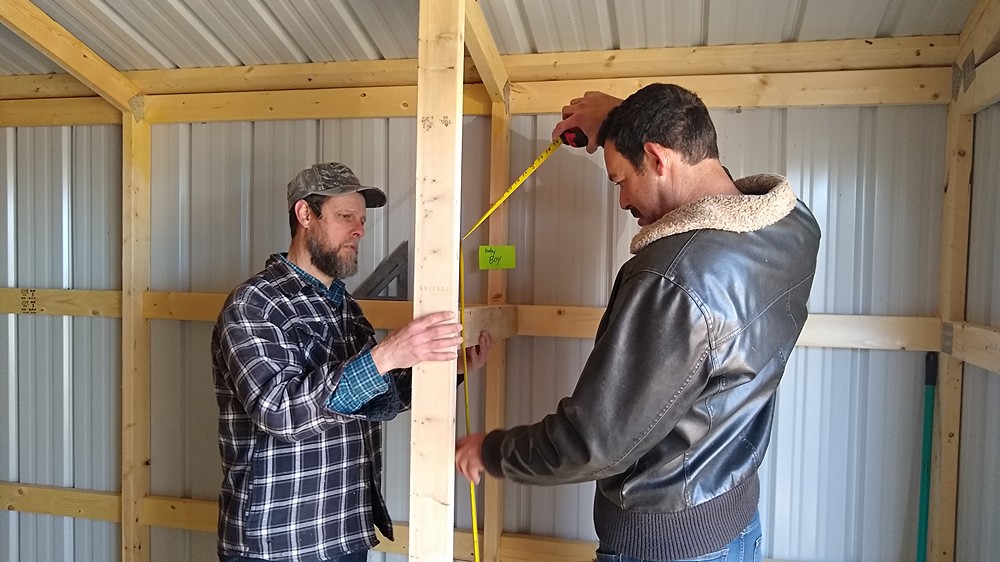 We built the shelves in the morning, and then spent part of the afternoon doing inventory and sorting and arranging everything on the new shelves!
It's got to get worse before it can get better, I guess…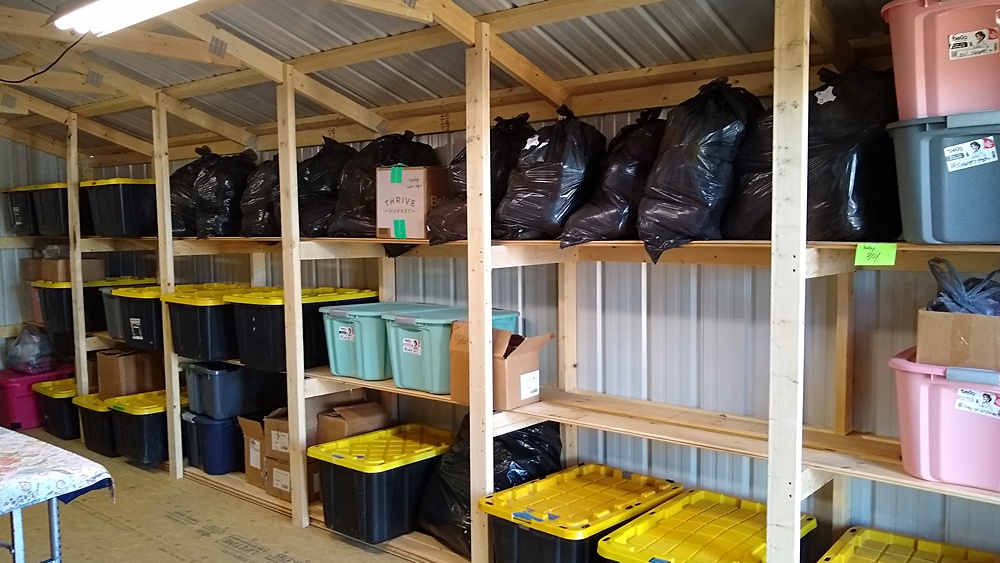 Another area of progress is that we've been contacting many new pregnancy centers in an ever-expanding circle around our area, many of whom are connected to 40 Days for Life. We're hoping to expand our reach, and bless many mothers who choose LIFE for their little one!
Amaris has been making lots of purchases for the Layettes especially, and we've got nearly 100 more layettes in the works to be sent out soon to new places. Thank you so much to everyone who contributed financially in the past few weeks! We can't do any of this without funds to buy supplies!
One more thing! Ezra created some LLG bookmarks, one to use for promotional material, and another one for moms, (to be put with the Bibles that go in Lifeline Layettes.)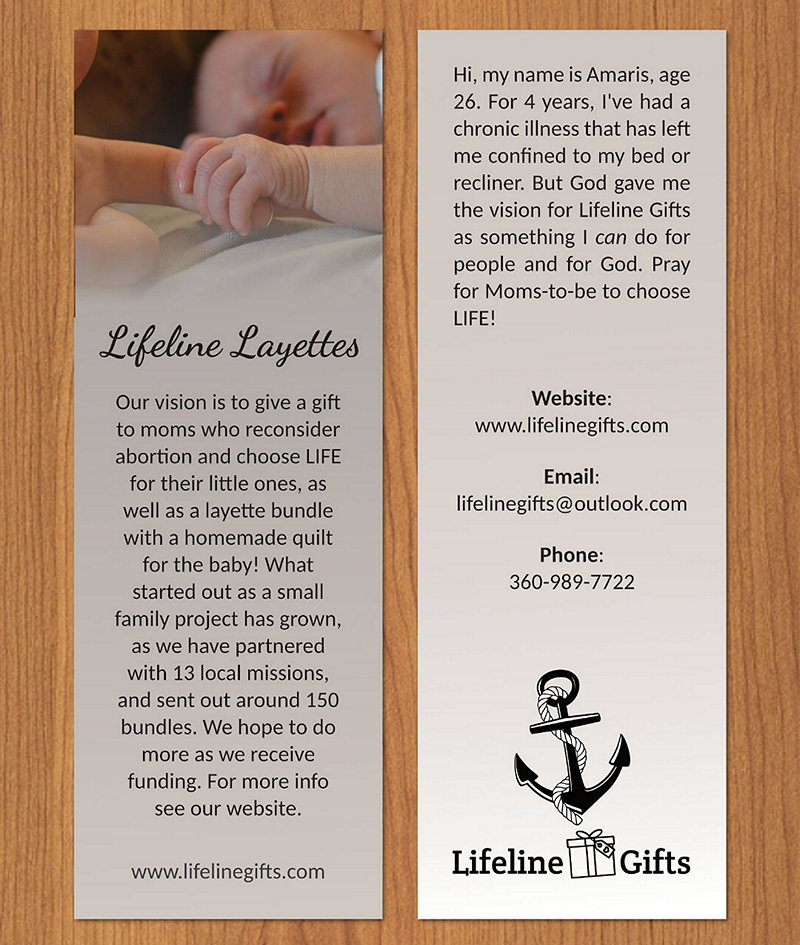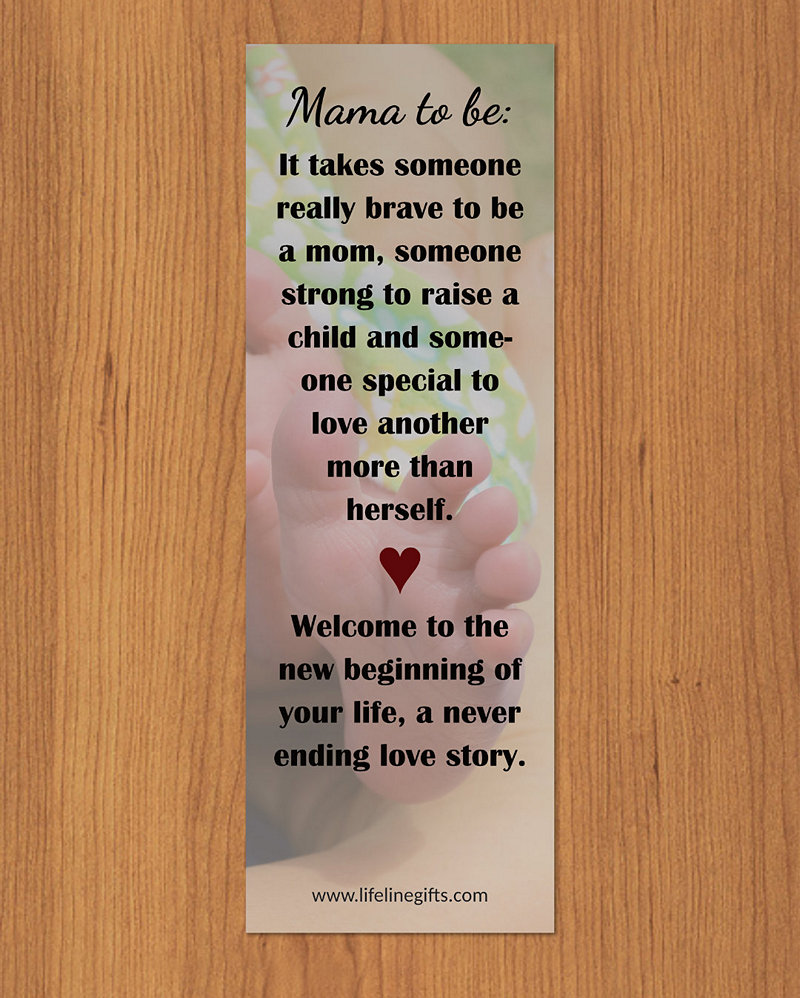 Thanks again to everyone who supports this venture! We are excited to see how God opens doors and works through these new developments.