Amaris Morley is the Founder and Director of Lifeline Gifts. She grew up on the mission field of Mongolia with her family. After they came back to the states, she went through LPN school with the hope of becoming a medical missionary. Due to a chronic illness that keeps her in her recliner at home, Amaris has discovered a new dream: helping to provide gifts and the gospel for both children around the world and for women who choose life for their babies. She helps with organizing the various facets of Lifeline Gifts as well as ordering supplies and finding outlets for the gifts.
Candace
Operations Manager
Candace Morley (cousin and close friend of Amaris) is the Operations Manager. She grew up on the mission field in Mexico. She has done extensive babysitting in the past and currently runs a baking stand by the road. Candace is proficient with children, crafts, and organization. She is the one who helps to keep track of the supplies and organizes and labels them, so that packing can run smoothly. Candace does a lot of the footwork for the supplies aspect of Lifeline Gifts.
Ezra Morley (brother to Amaris) is the Treasurer. He also grew up in Mongolia, and is passionate about Bible translation. Currently, he is studying Hebrew and Greek to further his education in preparation for Bible translation work. He is a photographer and will be helping out in that area when needed. Ezra, who is computer savvy and an avid reader, handles the transactions and banking for Lifeline Gifts. He is also the web designer and technology support as well as the chairman at our meetings.
Natasha Morley (cousin to Amaris) is the Photographer and Videographer. She attended LPN school at the same time as Amaris, and is studying to be a midwife. Natasha, who grew up on the mission field in Mexico and speaks Spanish, is also passionately against abortion. Her experience with photography, through taking pictures for their family puppy business as well as photographing her friends and cousins, prepared her for her work for Lifeline Gifts. She has helped in many roles, but her primary position will involve taking pictures and videos of the process of preparing the gifts to go out.
Susanna Bradford (cousin to Amaris) is the Shopping Manager. She is talented with music, and her family also travels to play music together. Susanna also takes pictures and oversees her family's puppy business. As someone who loves shopping and finding good deals, she is well fitted for being involved in the shopping to help manage funds for Lifeline Gifts
Bethany Griggs (close friend of Amaris from Texas) is the Secretary. She graduated from Bible college after studying Elementary Education. Bethany is mission minded, speaks some Spanish, and works on blogging and book writing. She also has a chronic illness, which has led to her close friendship with Amaris and to her role doing typing work for her. Amaris sends Bethany voice messages which she edits and types into blog posts and emails for Lifeline Gifts. All of the writing that she has done has equipped her in the editing and rewriting of letters and other projects for Lifeline Gifts.
Pearl
Communications Manager
Pearl Morley (sister to Amaris) is the Communications Manager. She was born in Mongolia and grew up there. Pearl has done some Bible school training. She is currently in charge of her family's puppy business, communicating with buyers and selling the puppies. This has prepared Pearl for her communications job in Lifeline Gifts, where she answers emails, phone calls, and helps people with any questions they may have.
Elon & Anita
Public Relations
Elon Morley (Amaris' Dad) is in charge of Public Relations. He studied at Bible School to become a preacher and has had a varied career, including full-time mission work in Mongolia for twelve years. Elon was one of the people in charge of an orphan's home with 29 young people. He currently works in a metal shop besides caring for his family's farmette in Missouri. Comfortable with talking to people, Elon will be passing out flyers for Lifeline Gifts to help with advertising and funding. Their family also is musically inclined and he helps head their traveling group Ringspiration at Christmas and Easter, in their beautiful bell ringing and singing.

Anita Morley (Mom to Amaris) is the Sewing Manager. She is a mission minded, stay-at-home mom, who loves children and was an English teacher for many years. Anita loves sewing and has been sewing baby quilts for years. Now she is the head baby quilt seamstress for the layette bundles for Lifeline Gifts. Anita, who is skilled in combining colors to create beautiful quilts, arranges times for others to help with cutting out squares and knotting the quilts.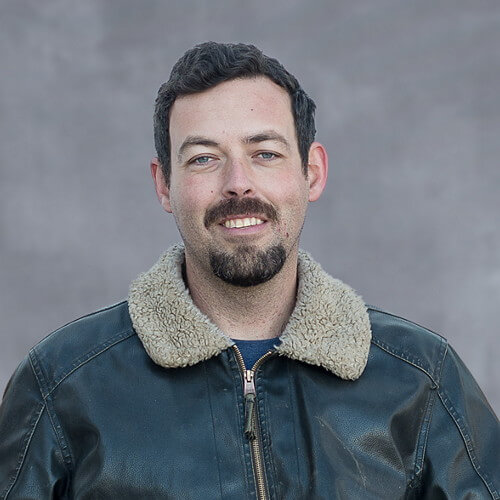 Aaron Griggs (friend of Amaris) is our missions advisor. He has his Ph.D. in intercultural studies. Aaron serves as a missionary in Mexico where he preaches, teaches children, and shares the gospel with many people. He also enjoys traveling to new places and being a part of other ministry endeavors. As a missionary, he is able to help provide outlets for the Lifeline Gift boxes and give input for specific needs.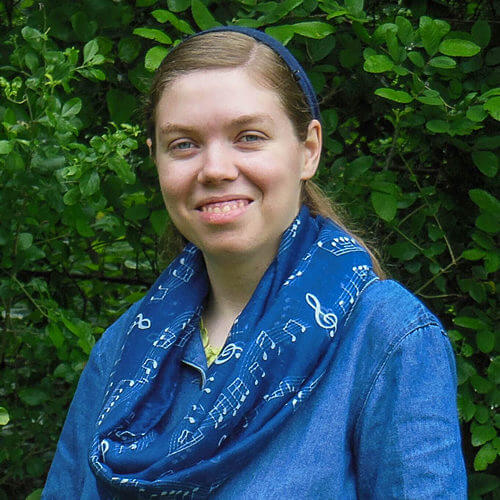 Hannah Griggs (friend of Amaris) is our researcher and writer. She graduated from Bible college where she studied Elementary Education and teaching English to speakers of other languages. Hannah enjoys teaching her English students, making resources for teachers, and writing on her blog. She has done many writing projects of her own and is happy to take on projects for Lifeline Gifts such as writing a pro-life gospel booklet.
David (cousin to Amaris) is Advisor and Helper in lifting and organizing the supplies. He and Samuel do a lot of the heavy lifting for Lifeline Gifts and give advice at our board meetings.
Samuel (cousin to Amaris) is Advisor and Helper in lifting and organizing the supplies. He and David do a lot of the heavy lifting for Lifeline Gifts and give advice at our board meetings.