Lifeline Gifts packs boxes or backpacks filled with many of the things that children can use and that children in difficult situations are often lacking. They are then sent around the world by Operation Christmas Child (Samaritan's Purse) or similar organizations to children who are in very needy situations such as war, famine, natural disasters, or those who have physical needs. I am also looking for more places where they can use these boxes.
We want to help children to learn more about God by giving them a gift through which they will hopefully experience a life changing moment. We have listened to testimonies from Samaritan's Purse of children who have prayed for things and found them in their boxes. This teaches them the power of prayer. We hope that these boxes can do the same.
Each box from Lifeline Gifts is filled with toys, hygiene products, school supplies, arts and crafts, clothes, and a personal letter and picture along with a New Testament. One box could help teach a whole family about Jesus! Our vision is not only to bring joy to children in other countries, (as well as our own country), but in the end, to multiply the kingdom of Heaven.
Watch this video to see a little bit of the action that went into the 200 boxes that went out for Christmas 2020: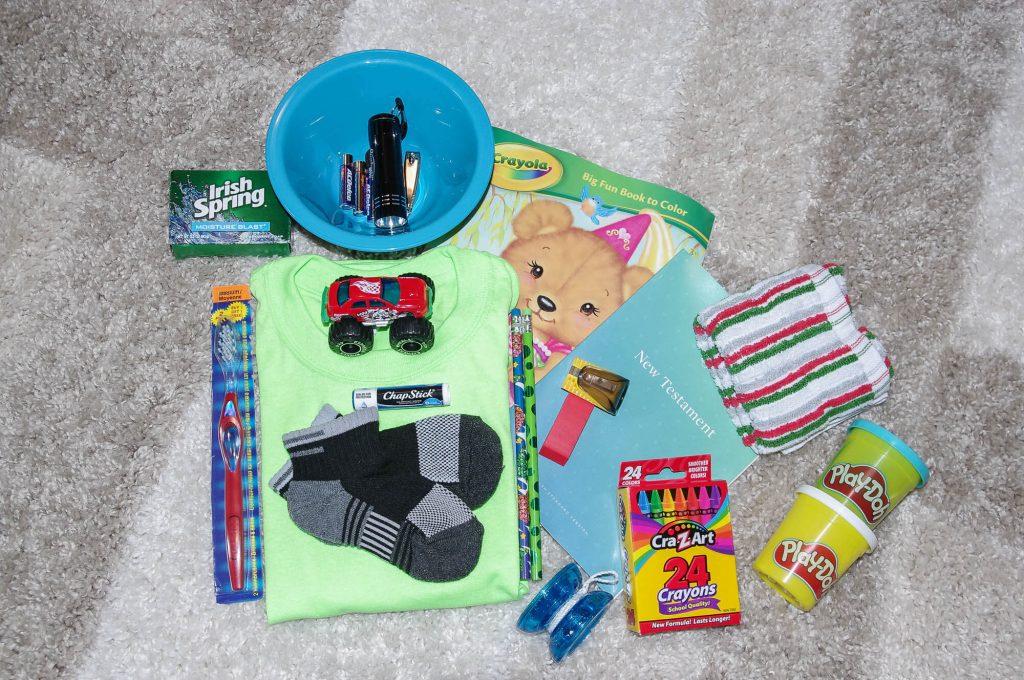 Here's a look at what goes into one of the boy's boxes.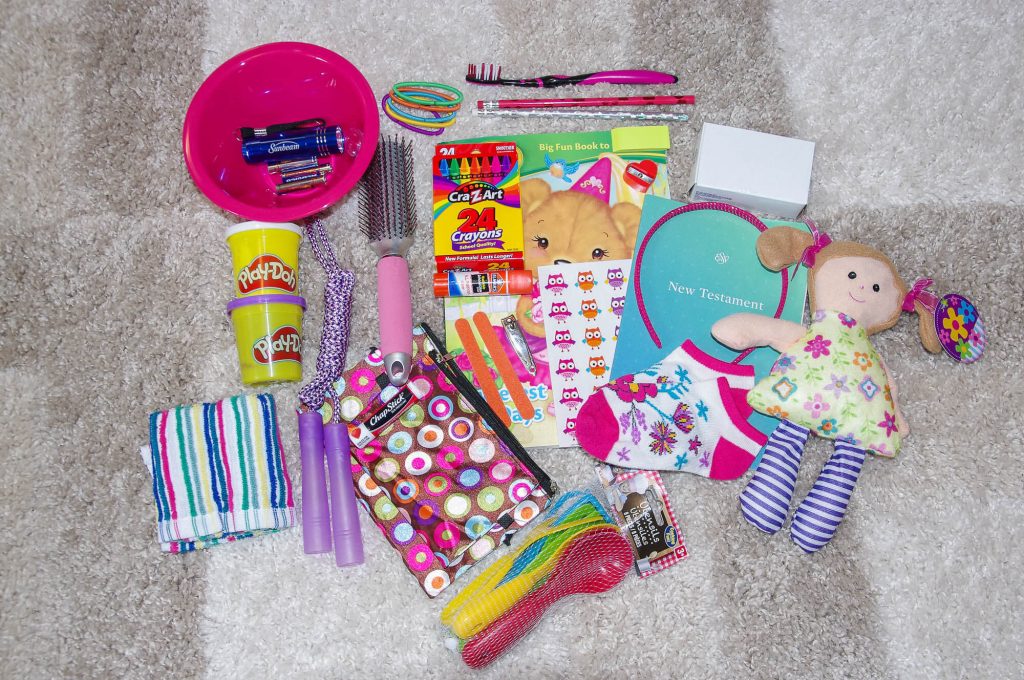 And here's a look at the girls' box contents!
If you would like to help sponsor some boxes, or know of an organization that could use them, please get in touch with us! You can contribute financially to help buy supplies using the button below.
Partner With Us!
You can send us a contribution by visiting the Donate page.
Thank you for partnering with Lifeline Gifts!
If you want to donate supplies, or send a check, please contact us using the form above.